Robin McGlynn - Food Service Director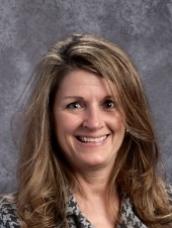 McGlynn has been with the district since 2017 as the Director of Food & Nutritional Services. She works with each building's Head Cook to provide nutrious and appetizing meals. USD 309 provides a wide variety of fresh, safe, and nutritious choices to support a healthy child in a healthy learning environment. Additionally, USD 309 provides students access to the Summer Food Service Program by providing breakfast and lunch to district students.
Any student enrolled in school and in the building at the time of lunch service, may purchase a meal through the National School Lunch Program (NSLP). Students from households with incomes at or below 130 percent of the federal poverty level are eligible for free lunches. Those between 130 percent and 185 percent of the poverty level are eligible for reduced price lunches.
Robin McGlynn
Food Service Director
(620) 663-7141
rmcglynn@usd309ks.org
New Information: School Meals for School Year 2022-2023
May 11, 2022
During the last two years, pandemic child nutrition waivers have been utilized to provide free meals to all students at school. On March 10, 2022, the U.S. Senate passed the Omnibus Appropriations bill, which did not extend these waivers that expire on June 30, 2022.
Therefore, the National School Lunch and School Breakfast Programs will be reinstated for School Year 2022-2023, offering school meals at the paid, reduced, and free rates. Families who believe they may qualify for free or reduced-price meals may complete an Application for Free or Reduced-
Price School Meals during the enrollment process for SY 2022-2023. Families who do not qualify for free meals will be responsible for paying for their child(ren's) meals at the reduced or paid rates.
The District will continue to provide any added information regarding student meals as it becomes available. Please contact our Food Service Department at 620-663-7141 if you have any additional questions.
Click Here to see some commonly asked questions on our FAQ sheet.
Free and Reduced Application Form
How To Video: How to view USD309 School Menus
Please watch this short video on how to view the USD309 School Lunch Menus. This video
will demonstrate how and what menu options to click to navigate to your planned student school breakfast & lunch menus.